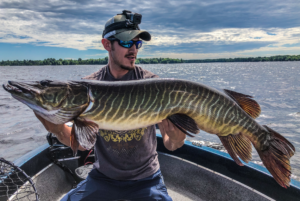 I guide by half or full day and I am very flexible when it comes to making adjustments to work around your schedule. Please email me for my 2022 guide rates!
It is my ultimate goal to provide you with a safe and enjoyable time on the water and to teach you how to become a more successful angler.

Musky Mastery is a smoke-free and family friendly guide service!
PLEASE EMAIL OR CALL FOR PRICING OR DETAILS!
muskymastery@gmail.com
708-822-1639 (Cell)