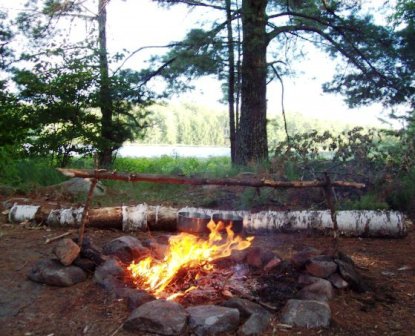 Off-road Fishing Adventures is a new series of trips I will be offering for those who really want to get off the beaten path and experience the beauty of the Northwoods at a whole new level! There are no boat launches, houses or lodges where we will be going.
This will be a true wilderness experience and carry-in access only with canoes and small rowboats is the only way to gain access to the remote and pristine destinations we will be fishing.
Whether you are after musky, walleye, northern pike, bass, panfish or trout, I will lead you on an adventure to a well hidden lake that has it all! Although our fishing location will be on outback wilderness lakes, you will be outfitted with all the necessities you would find on a regular guided trip such as a portable depth-finder and top-notch equipment. I guarantee that your Off-road Fishing Adventure will be one of the most fun and exhilarating fishing trips you ever take!